Stainless Steel Flanges Specification : ASTM A182 / ASME SA182
Dimension Standard : ANSI/ASME B16.5, B 16.47 Series A & B, B16.48, BS4504, BS 10, EN-1092, DIN, etc.
Standard : ANSI Flanges, ASME Flanges, BS Flanges, Din Flanges, EN Flanges, etc.
Size : 1/2" (15 NB) to 48" (1200NB)
Class / Pressure : 150#, 300#, 600#, 900#, 1500#, 2500#, PN6, PN10, PN16, PN25, PN40, PN64 etc.
Flange Face Type : Flate Face (FF), Raised Face (RF), Ring Type Joint (RTJ)
DIN Flanges : DIN 2527, 2566, 2573, 2576, 2641,2642, 2655, 2656, 2627, 2628, 2629, 2631, 2632, 2633, 2634, 2635, 2636, 2637,2638, 2673.
JIS Flanges : JIS B2220 5K, JIS B2220 10K, JIS B2220 16K, JIS B2220 20K
BS Flanges : BS4504 PN 6, BS 4504 PN 10, BS4504 PN 16, BS4504 PN 25, BS4504 PN 40, BS 4504 PN 64, BS 4504 PN 100, BS 4504 PN 160, BS 4504 PN 250, BS 10, BS Table D, BS Table E, BS Table F, BS Table H.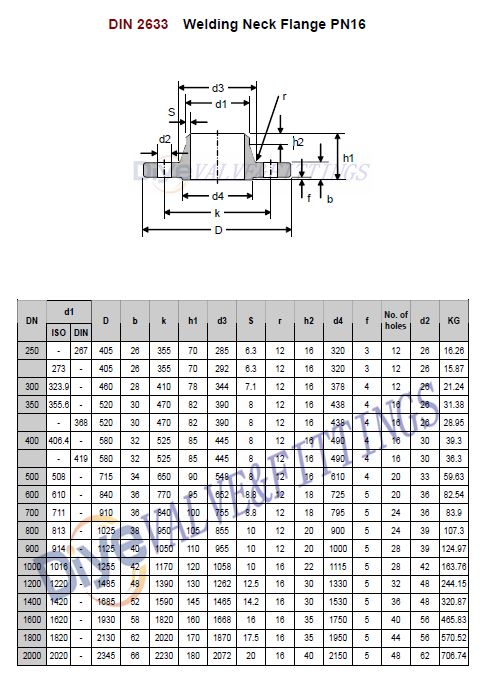 Weld Neck Flanges are the most popular type of flanges with a weld bevel at the end of the neck extension. This type of flange is designed to be butt welded directly to the pipe to provide a superior and relatively natural form connection. In larger sizes and higher pressure ratings, this is almost the only type of flange connection used. If only one drilled flange style exists in modern applications, the Weld Neck Flange will be your flange of choice.
These products mainly used in the field of industrial, we also supply Stainless Steel Flange Ball Valve,1PC ball valve,2PC ball valve 3PC ball valve,Globe Valve,Gate Valve strainer, Flange,fittings and so on.
Stainless Steel Flange /Stainless steel Blind Flange /stainless steel DIN Cover Flange/Plate Flange/Slip on Flange/Welding Neck Flange /Socket Flange/Lap Joint Flange /Blind Flange.