The thermal conductivity of titanium alloy Flange is poor. During the rapid deformation, the temperature of the workpiece core rises fast, which is easy to cause overheating due to the slow heat transfer. The surface temperature of the workpiece is low, and it is easy to form surface cracks. Because the deformation resistance of titanium flange is very sensitive to the decrease of deformation temperature or the increase of deformation rate, the stop forging temperature should not be too low. These two constraints make the processing temperature range of most titanium flange products limited between 800 and 950℃, it is not easy to master. However, for the ingot opening, the temperature range can be extended to 850-1150 ° C, and then the temperature can be lowered in the subsequent firing. process.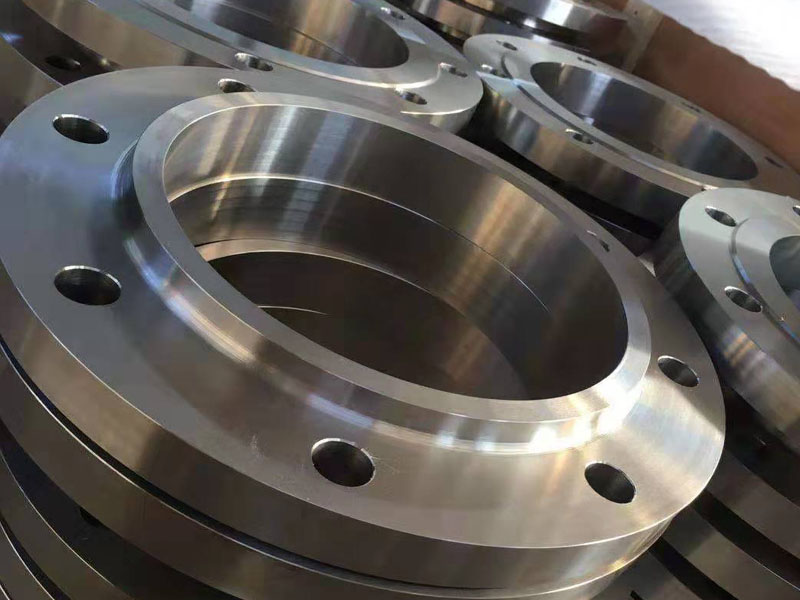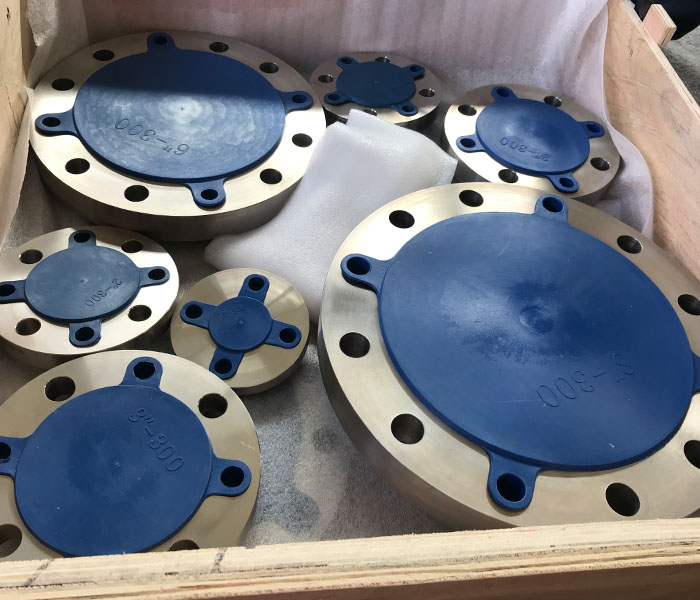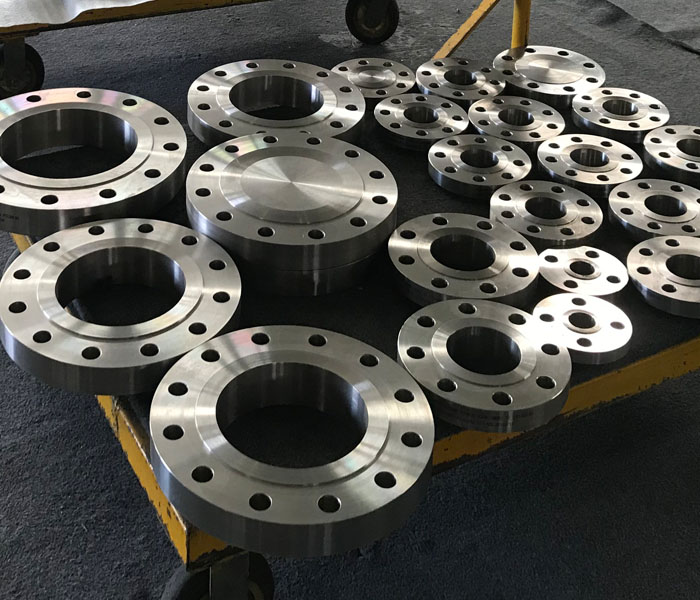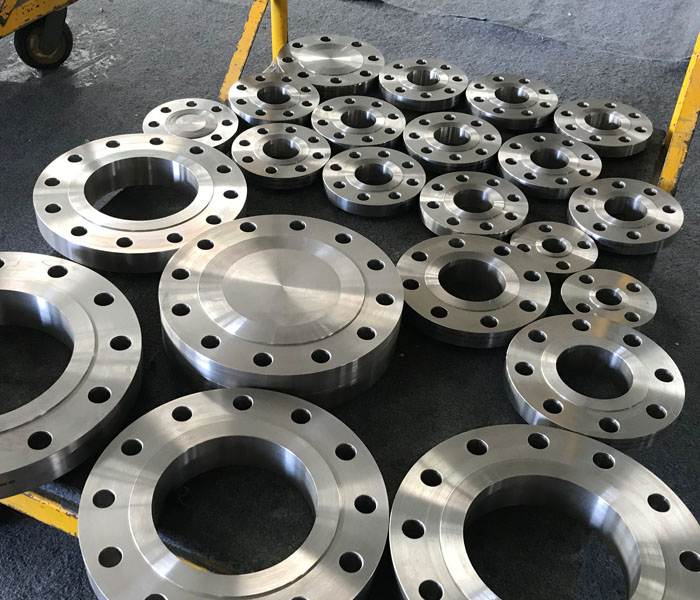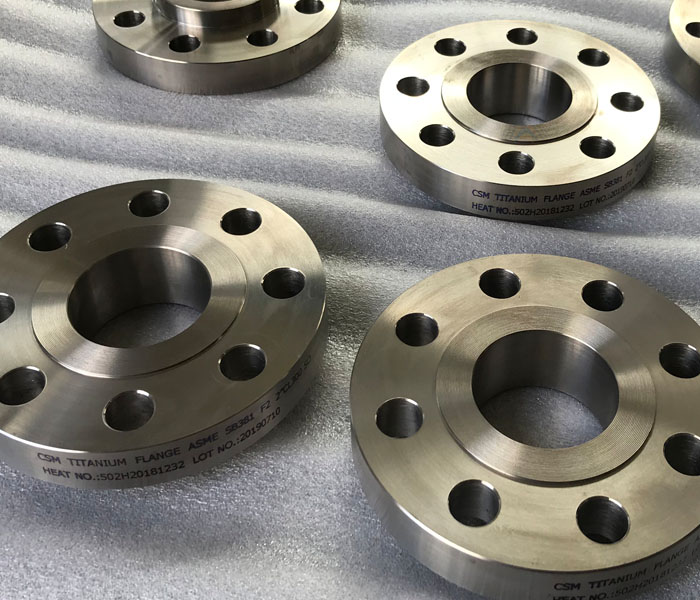 Titanium GR12 Weld Neck Flange
Item name: titanium weld Neck Flange
Size: DN 150 PN100RF
Standard: ANSI B16.5
Material: titanium GR12
Application: pressure vessel and other chemical equipment
JTY Titanium Flanges Supplied:
Slip on flange, Welding Neck Flange,thresded flange, plain flange, Blind Flange, lap joint flange, socket welding flange, welded flange, titanium large-diameter flange.
Standard: ASME/ANSI B16.5, JIS B2220, EN1092-1, DIN 2630-2633, BS, etc.
Material: Gr1, Gr2, Gr3, Gr5, Gr7, Gr9, Gr12
Size: DN10 to DN1500
Flange surface: FF, RF, TG.RJ etc.
Pressure rating as below:
0.6~32Mp
(DIN) PN6, PN10, PN16, PN25 through PN250
(ASNI) CL150,CL300,CL600,CL900,CL1500